"I cannot recommend Linda enough if you're looking for a pet sitter. With two sickly felines, Linda's updates really ease my mind, but most importantly, the felines are happy. High quality, and reliable service from a person you can trust. " Andy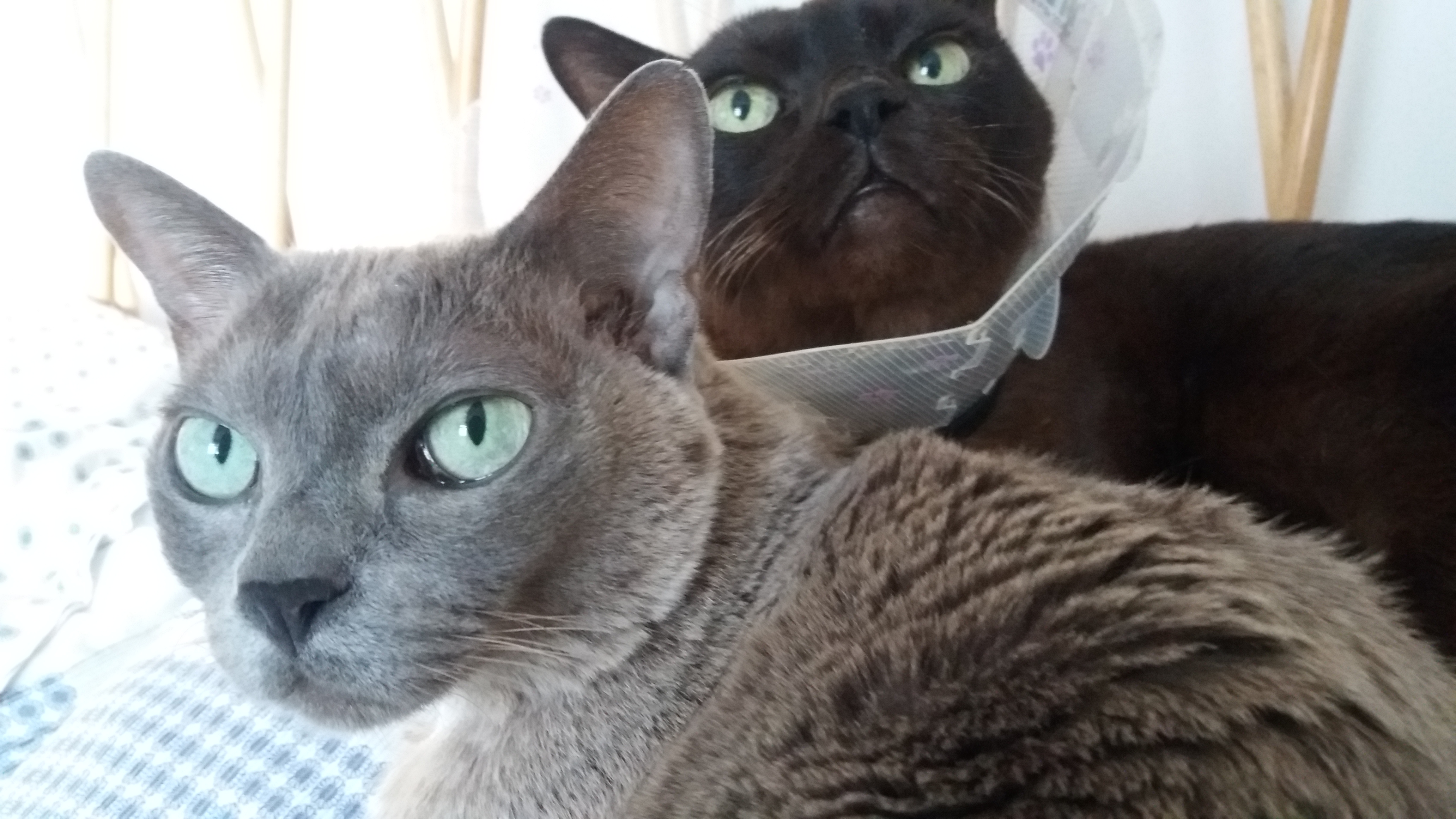 "Lin from the Pet Company is a wonderful discovery for me and my dog, Tilly. She has looked after Tilly on many occasions, often at short notice. Lin is extremely professional, hard-working and reliable and I trust her with my house as well as my beloved pooch! She has a brilliant rapport with dogs – they love her and she loves them. She is punctual, always willing and always smiling – whatever the weather! She would never let you down. I wholeheartedly recommend The Pet Company to anyone who really cares about their pet's welfare." Julie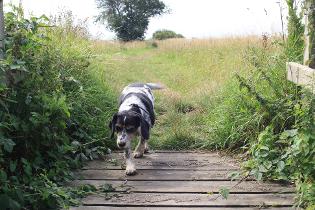 "I was worried about somebody else taking Paddy out of the house as he's not the easiest dog to walk! However I have come home from a short break to a very happy and contented dog. When Linda came round initially to discuss Paddy's needs he even seemed to know why she was there and sat waiting by the door for his walk! Would not hesitate to recommend her and will certainly want to use her again. " Jan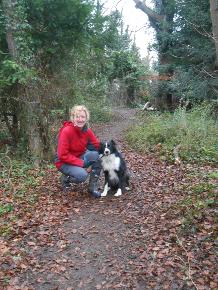 "We are so pleased with the efficient, professional and reliable service we receive from Lin. Our dog Rio is so pleased when she arrives and can't wait for their walk! I think his excitement says all I need to know!!Thank you Lin, for everything." Sam & Gareth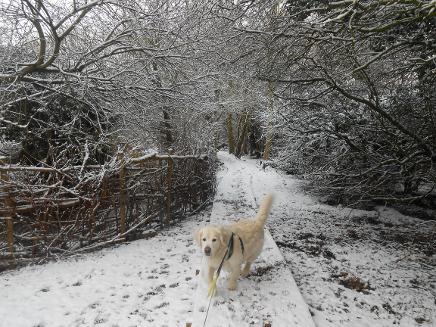 "Linda has been walking Ruby for us for over 14 months now, and we are so happy with the service she provides. It is so good to know Ruby is being taken out for a walk while we are at work. Linda walks Ruby in all weathers and she loves being taken up the Heath! I would recommend The Pet Company to anyone".
The Taylor family.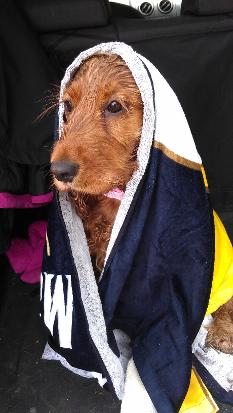 "Linda cared for Biscuit while we went away for a few days. He was very well cared for and was happy and settled when we returned home.
Linda also very kindly brought our milk in and put our bins out.
I would highly recommend Linda and would not hesitate in using her again".
Caroline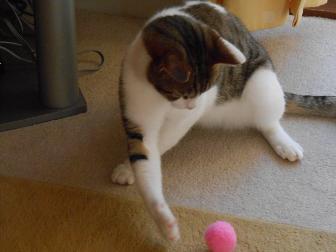 "I have found Linda to be very professional, reliable and trustworthy. We have total trust and confidence in her and would not hesitate to recommend her to anybody who requires a dog walking service. I know my dogs look forward to their daily walks with Linda. Thank you Linda, you have truly been a great help and a great comfort to know that Frankie and Charlie are in good hands." Jenny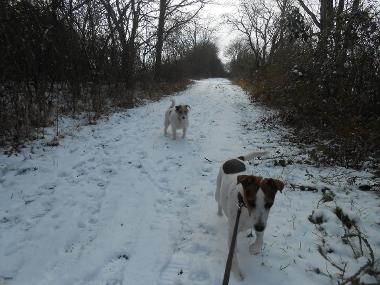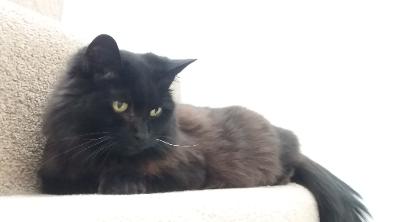 Linda was an absolute delight from start to finish, she was easy to speak to and made our requests for house and cat sitting happen without hesitation. We returned from our week away to our home and it was just as we had left it, with one happy cat and all our plants still alive! I would happily recommend Linda's services to anyone in the local area. Jess
"We were recommended Linda by a neighbour. Linda has been great from day one, we have a young rescue dog who is very nervous around new people and new things, and although had settled into our home and family, she was very wary of new people and environments. Linda came to the house, met Winnie and arranged a tailored plan with us, unfortunately due to Winnie's temperament the plan didn't go as we hoped. But this didn't deter Linda- she persevered and offered various options to help us out. Linda even reassured us by sending us messages and pictures so we didn't worry. Winnie loves being around Linda and her dog and has great fun when she's out with them. Linda never lets us down and is very reliable and flexible and has been available to take Winnie at very short notice on many occasions. Linda has been a great help to us and we can't recommend her and her service highly enough. Thank you"
Chris, Hayley and Winnie.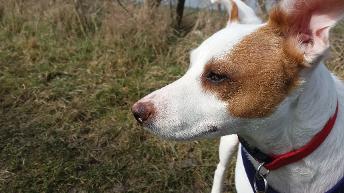 Linda was recommended to us by a fellow dog/cat sitter as they were fully booked. Although she had quite a journey, our cat and tropical fish were content and happy on our return. We even received text messages updating us on the condition of our pets. I would like to thank Linda for her caring and professional attitude, enabling us to relax and enjoy a much needed short break.
We would highly recommend Linda to anybody who would prefer their animals to be cared for in their own homes. Keith & Prue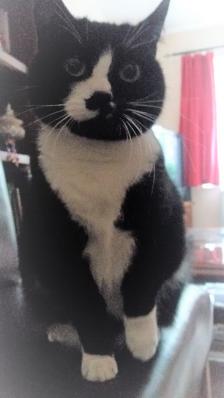 "Extremely pleased with Linda and The Pet Company. As soon as I had met Linda I knew our Gracie was in safe hands.I had never used a dog walker before but this arrangement, whilst we were away, worked brilliantly as my wife's elderly aunt was not going to be able to give an energetic Spaniel sufficient exercise. There is no doubt that we will be calling on Linda's services again" Craig.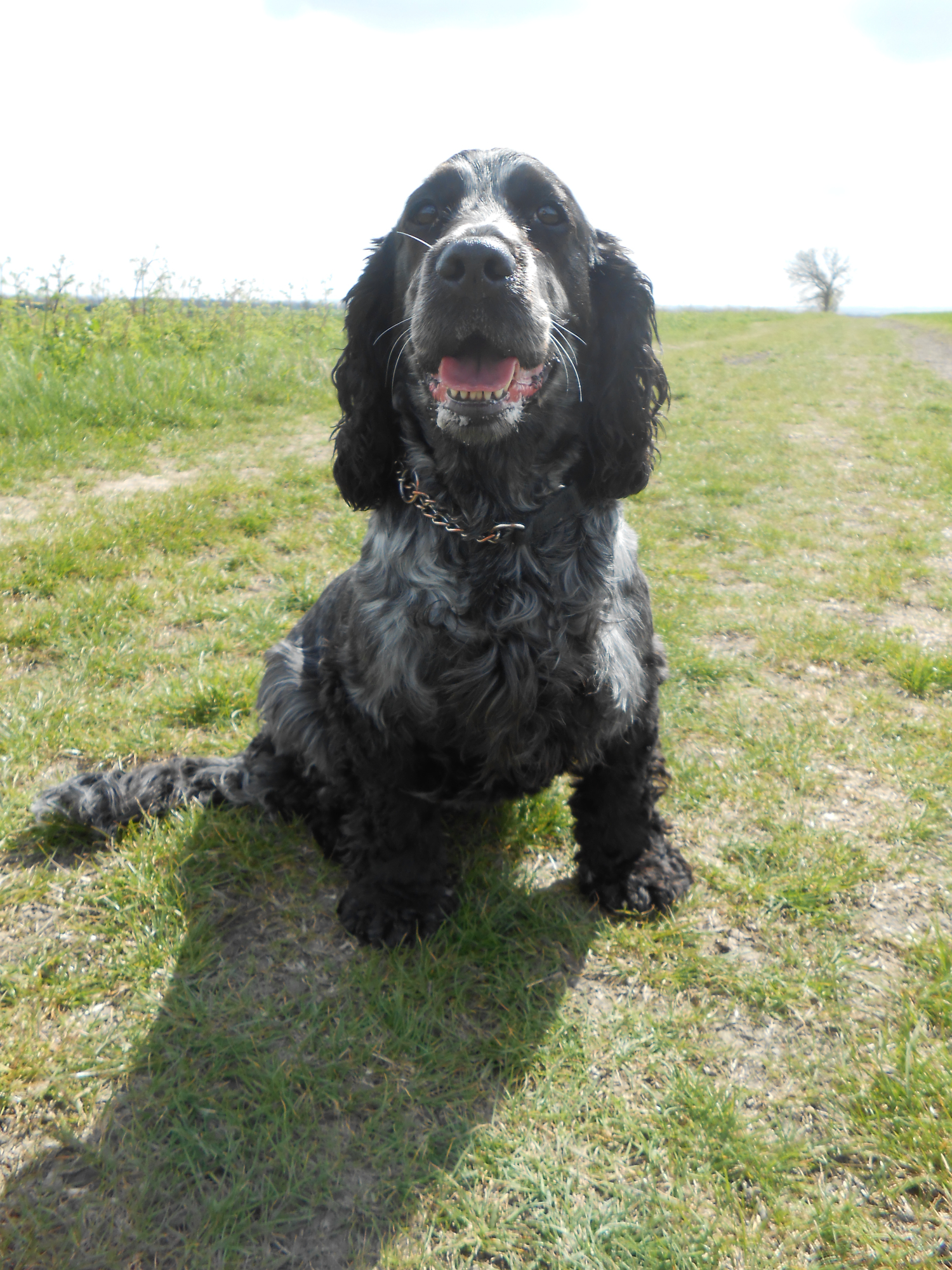 " We have used Linda for over a year now and are very comfortable leaving Coco and Eddie in the capable hands of The Pet Company. Whether it be short notice or in advance, Linda has never let us down. Our cats are now one year old and believe they are very at ease with this honest and trustworthy person. We wouldn't go anywhere else. PS Coco & Eddie say thanks for their little mice toys." Stacey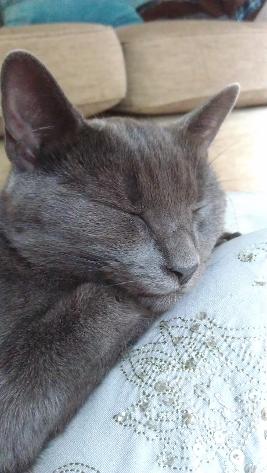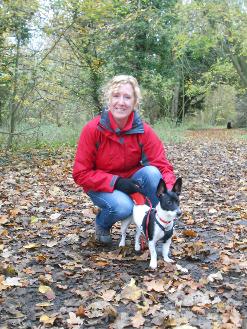 "Linda looked after our 11month old Jack Russell for us as we needed a break. Linda was more than we hoped for and gave Molly lots of love and attention. Molly was walked twice daily to keep in with her normal routine. If you are looking for someone to care for your pet then I can strongly recommend Linda for her warmth, bright personality, caring and loving nature with animals."
Linda & Richard.
"We have only ever entrusted family members to look after our cat Jess whilst we have been on holiday. So, introducing someone new to look after her was a big concern for us. However, we had no need to worry. As soon as I introduced Linda to Jess, I knew she was in safe hands. Jess is very timid and not usually good with strangers, but Linda was so gentle with her, I could see a bond forming between them straight away! She did an amazing job whilst we were away, ensuring both our cat and house were well looked after! I would highly recommend Linda to other pet owners. She is professional, efficient, and has real empathy with animals." Kim & Gary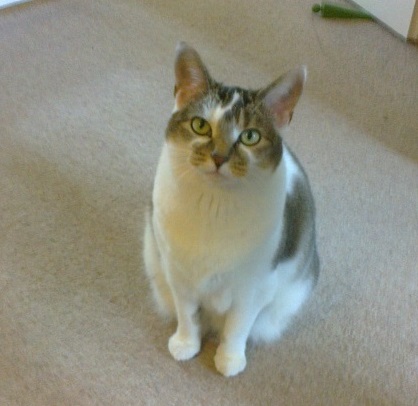 "We are very grateful to Linda for stepping into the breach at very short notice. Our two Maine Coon's were very happy and settled when we returned. They had obviously been well looked after and Linda had also left us a lovely little note. I would not hesitate to recommend Linda or to use her services again in the future." Janet & Garth.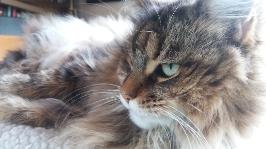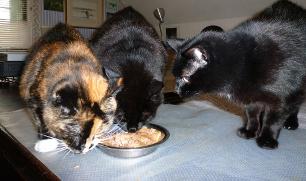 "Lin is a star cat-sitter for us. We use her on a regular basis, not only for our holidays, but also for odd days or weekends. She inspires confidence because she really loves animals, and our cats respond to her. There are five of them but she remembers the special quirks of each one and this means we can feel totally relaxed knowing they are in her care. Cannot recommend her highly enough."
Lizanne
"Linda has been taking our young dog out several times a week for over a year now. We were nervous about starting to leave a young puppy during the day, but Linda was great with him right from the start. He is always over-joyed to see her and we feel confident that he is in good hands. She is very reliable, and always flexible when we need to alter arrangements at relatively short notice. Linda's friendly and professional approach makes her a pleasure to do business with. I'd strongly recommend her."
Gabrielle & Martin.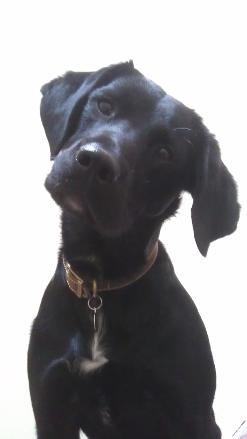 "Linda looked after our 2 cats and 2 rabbits for the first time this April while we went away on holiday. We felt really relaxed leaving our precious pets in her care. We came home to 4 contented and happy animals, it was clear they had been really well looked after in our absence. Linda cared for our pets as if they were her own. We are so pleased to have found her, and have already booked her for our next holiday!"
Abbie & Simon.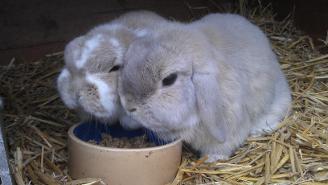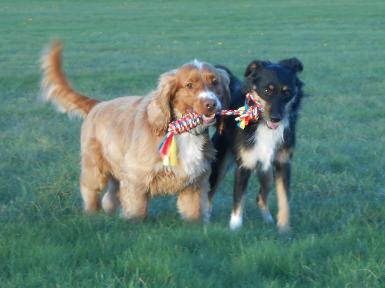 "We knew our dogs Aston & Alfie would be in safe hands with Linda. On our return from holiday we were met by two very happy, relaxed dogs. We wouldn't hesitate to book Linda again" Jo & Dan.
"Lin has been a real star looking after Henry. She is completely reliable and trustworthy and judging by Henry's reaction when he sees her, clearly makes sure he has a great time when they are out. More importantly, Lin deals with my last minute requests to step in and help out when my schedule changes or I have just been badly organised, without any problem. This is so helpful and stops me worrying about Henry through the day. I completely recommend Lin and the Pet Company without hesitation, she does a great job." Jon