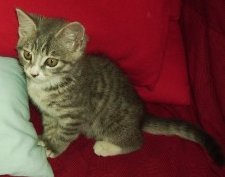 " Linda looks after our cat Lily every time we go away on holiday. She is extremely professional and genuinely loves animals and she cares for our cat as if she was her own. Lily gets to stay in the comfort of her own home and gets great attention from Linda when she makes her visits to feed, play with her and keep her company. We are completely comfortable to leave our home keys and our little baby in her hands knowing we have nothing to worry about. We would not hesitate to recommend Linda as a pet sitter."
Anna § Michal

"We used the services of The Pet Company for our 2 guinea pigs, while we went away to Cyprus. Linda was very friendly and helpful over the phone, which instantly reassured me that my pets would be in good hands.
While we were away, Linda had actually gone above and beyond what we had originally arranged so that she could give our pets what she felt was the best service available. Even down to fresh home-grown cucumbers, which is a real treat to guinea pigs!
For great quality pet care at an excellent price, and peace of mind while we're away I can honestly say we will most definitely be using The Pet Company again – thank you very much!"
Mary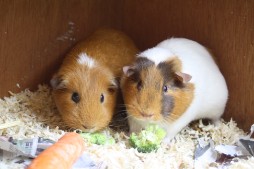 "Linda is amazing. She looked after our little girl for a few weeks. We would recommend her services to anyone and we will without a doubt use her again in the future".
Bobby & Ella
"Our cats took to Linda straightaway. She is very reliable and visited our pets twice each day and I knew they were in safe hands. It was lovely to receive a message midweek with a photo showing our cats looking happy and relaxed in their own surroundings. We felt reassured, too, that someone was keeping an eye on our home when we were away. I would recommend Linda to other pet owners, and have already booked her for our next holiday!" Katie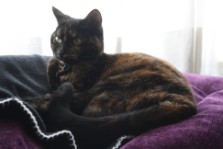 " Lin is a caring and trustworthy person. It is good to go away with the peace of mind that our cat is in safe hands."
Joni & Darren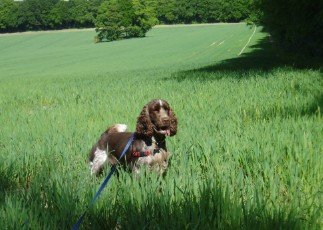 "No dog owner likes to leave their pet alone for long but Linda's service allows me to work in the knowledge that Jack will be well cared for.When I am working the highlight of Jacks' day is when he hears Linda open the door ready to take him for his walk. In return, the happiest part of my day is being greeted by a content and tired dog when I arrive home. Linda provides a provides a reliable first class service and I have no hesitation in recommending her to others."
Melanie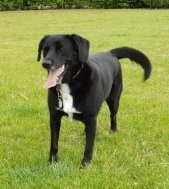 "I would like to recommend The Pet Company.I recently had to find help with walking my dog and I found Linda very friendly and reliable. It gave me peace of mind knowing that my pet was getting a good walk each day and I will definately use The Pet Company again. Many thanks"
Gill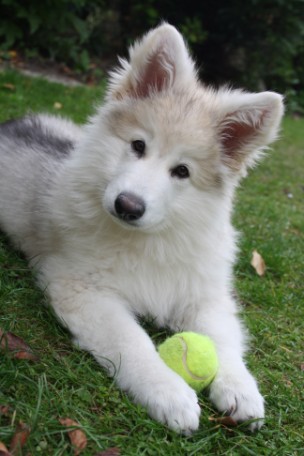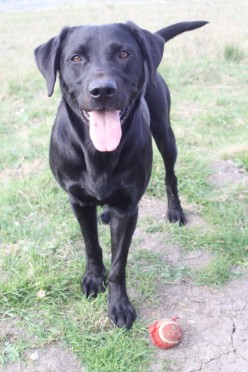 "Linda looks after my two Labradors when I am away.She is thoroughly reliable, flexible and punctual.One old dog,one young one, she exercises them properly and is always in complete control. My mind was at ease whilst away; knowing that that they were in good hands and would receive a proper walk.Fully registered and insured, very professional and competitively priced.I would recommend her to anyone."
Brad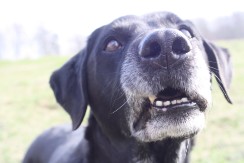 " I have recently used the The Pet Company for an emergency booking to walk and spend some time at home with my dog Herbie. Lin was a life saver with my last minute booking - very helpful and amenable. Lin is reliable and trustworthy and I will recommend her to my friends. Thanks for you recent help, I'm very grateful."
Sally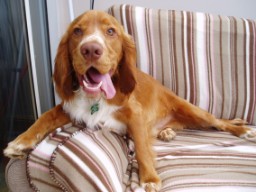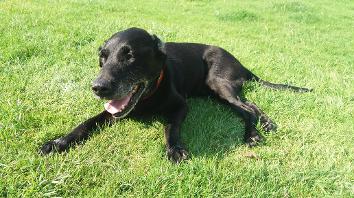 "We feel very lucky, moving into the area and finding a dog walker who cares for our elderly dogs the way we do. Lin always looks out for them and decides on the best exercise for the day, whether that's a walk or a run in the garden. She is extremely patient with our oldest dog, who is now the slowest dog in the world. Lin also lets us know immediately if there's anything we need to be aware of. It's a weight off our minds knowing that someone is looking out for the dogs on their lunchtime visits." Sam & Matt